Welcome to the online home of the Jacksonville Rotary Club!
We are so glad you came to visit. The Jacksonville Rotary Club is an active club, so be sure to click on the links at the top of the page to discover just what we're up and how you can become a part of our club.
We hope you share our enthusiasm for "service above self". If you do, we invite you to visit our club and learn more about how Rotary can enrich your life, help you create deeper and more meaningful friendships and become a vehicle for you to share your blessings with the rest of the world.
Please feel free to reach out to any of our members; or use our contact form if you have questions or want more information. We'd love to hear from you!
Terry Morrow, President
The Motto for All Rotarians
Renewing our commitment to generosity of spirit with Service Above Self
Is it the TRUTH?
Is it FAIR to all concerned?
Will it build GOODWILL and BETTER FRIENDSHIPS?
Will it be BENEFICIAL to all concerned?
Our Club's Wednesday noon luncheon meetings are held at the following location:
Sadler's Kitchen
101 S. Bonner St
Jacksonville, TX 75766
Club Happenings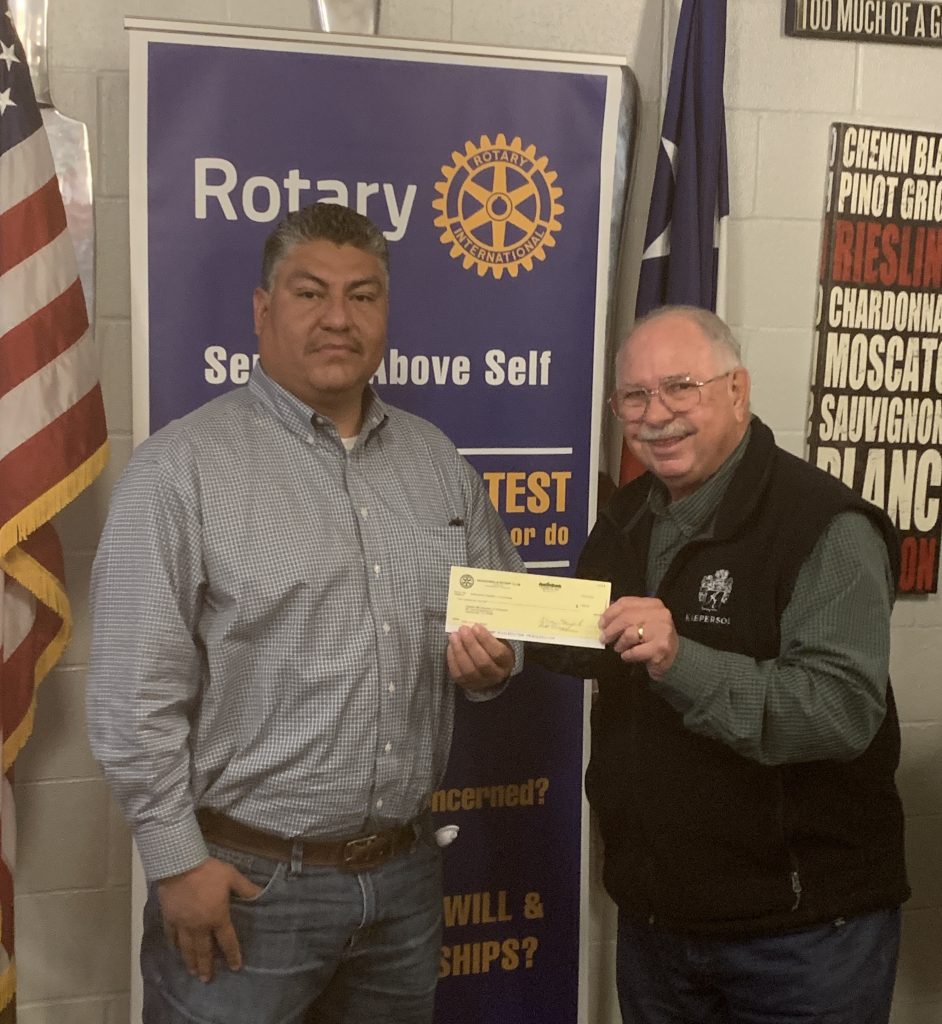 Club President, Terry Morrow (r) presents Victor Ontiveros, with a check to support the Class Project for the Jacksonville Leadership Institute. Victor, a fellow Rotarian, is the local service manager for Oncor.